SIGN UP to myGwork, the global networking and recruitment hub for LGBTI professionals and graduates

Parents who come out as gay still "need reassurance" that it won't affect their relationship with their children.
By Daniel Rosney
Newsbeat reporter
That's according to a director of family law at one of the top UK firms specialising in LGBT cases. "The law is there to protect them and their relationship with their child, regardless of their sexuality," Andrew Spearman tells Newsbeat. "There is that fear in the background of how society will deal with it. » Mr Spearman says giving his clients that reassurance is one of the first things he does. It was the advice Adam Morgan needed when he came out to his ex-wife and children.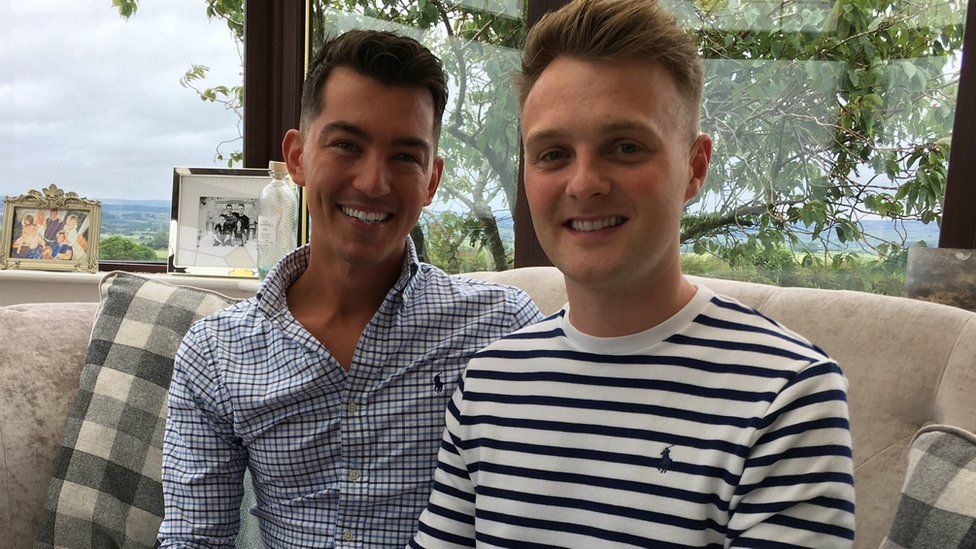 Adam & Connor Morgan

"I worried I wouldn't have a relationship with my children because I felt I was the only man in the world that had kids and was gay," he explains in Newsbeat's latest documentary, My Lesbian Mums.
He has two children, aged eight and six, from his previous heterosexual marriage.
"I searched and tried to find support groups to help me try and rationalise what was going on, and the fears that were in my head.
"I thought as they got older they'd want nothing to do with me because I would have ruined their lives."
Both Adam and Conor worry that their children will be bullied in school because of their dad's sexuality
"That's the hardest thing," Conor explains. "That's the guilt if it did happen because you're helpless and you feel you're the cause of it."
Equalities charity Stonewall says by "making sure young people learn about different families and relationships from a young age can help prevent bullying" and they recognise it's "not just LGBT students who are affected by anti-LGBT bullying".
Anti-bullying charity Ditch The Label say "a significant number of young people are bullied because of their parents sexuality".
A government spokesman told Newsbeat: "We are clear that any form of bullying must not be tolerated. That is why we have invested £3m to an anti-homophobic, biphobic and transphobic bullying programme in schools around the country."
Susan and Gerrie Douglas-Scott came out to their children 20 years ago, and their worries then were similar.
Continue reading at The BBC
SIGN UP
to myGwork, the global networking and recruitment hub for LGBTI professionals and graduates
www.mygwork.com

Follow us on Facebook

Follow us on Twitter

Follow us on LinkedIn

Follow us on Instagram