Decriminalisation: Failures and Successes from around the world & Keynote by Lady Phyll
Panel: 7:15 pm - 8:15 pm  GMT+ 1
The last two decades have seen tremendous advances in LGBT rights across the world. But the story of decriminalisation has seen many ups and downs. This panel, chaired by iProbono, will share stories on both the successes and failures of the past and what lessons have been learnt from them. 
Keynote: 8:15pm - 9pm GMT+1
We are delighted to welcome the Kaleidoscope Trust's executive director (the leading charity advocating for the human rights of LGBTQ people globally) as our inspirational speaker. 

Widely known as Lady Phyll – partly due to her decision to reject an MBE to protest Britain's role in formulating anti-LGBTQ penal codes across its empire – she joins Kaleidoscope Trust from the Public and Commercial Services (PCS) trade union, where she has spent a decade advocating for the rights of workers within the union, including as a negotiator on behalf of Civil Service workers and as the Head of Equality and Learning.

A community builder and organiser, with strong ties to emergent LGBTQ movements around the world, Opoku-Gyimah is also the co-founder and executive director of UK Black Pride, Europe's largest celebration for LGBTQ people of African, Asian, Caribbean, Middle Eastern and Latin American descent.
In partnership with: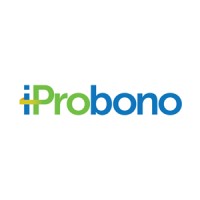 Receive your LGBT+ Inclusion Certificate of Attendance for the WorkPride Global Conference 2020!
(To qualify, you must register and attend a minimum of 5 webinars during the WorkPride Global Conference.)
Speakers:
Aritha Wickramasinghe

Lawyer, policy expert, human rights activist.
iProbono

Victoria Vasey

Head of Legal
The Human Dignity Trust

M

CAINE YOUNGMAN

POLICY & LEGAL ADVOCACY MANAGER
LEGABIBO

M

Vivek Divan

Founding Coordinator
Centre for Health Equity, Law & Policy