LGBTQ+ Talent Stormed the VMAs
The MTV VMAs are one of the highlights of the year for music awards and this year did not fail to deliver. 
Lil Nas X delivered a stunning performance of his latest hit, Industry Baby - before collecting his awards. This included an award for Montero (Call Me By Your Name), a song where Lil Nas rides stripper pole all the way to hell to Grind on Satan. In his acceptance, saying he did not take it for granted, Lil Nas X thanked the gay agenda. 
Lil Nas walked away with three awards for Call Me By Your Name - one for Best Direction, given to Nas alongside video co-director Tanu Muino, one for Visual Effects awarded to Mathematic, and the Video of the Year Award, the ceremony's top honours.
He'd been introduced by LGBTQ+ industry legend, Billy Porter, who said "When I was first coming up in this industry, let me just say that the people were not ready for all this Black boy joy."
"But children, it's a new day. And I am so thankful to have lived long enough to witness it,"
He introduced Nas's performance as "the slayage we've all been waiting for."
LGBTQ+ talent continued into the presenters too - bisexual star Tinashe and gay personality Bretman Rock - who wore the same dress that the late Aaliyah had to the VMAs - introduced a host of talent and awards throughout the night.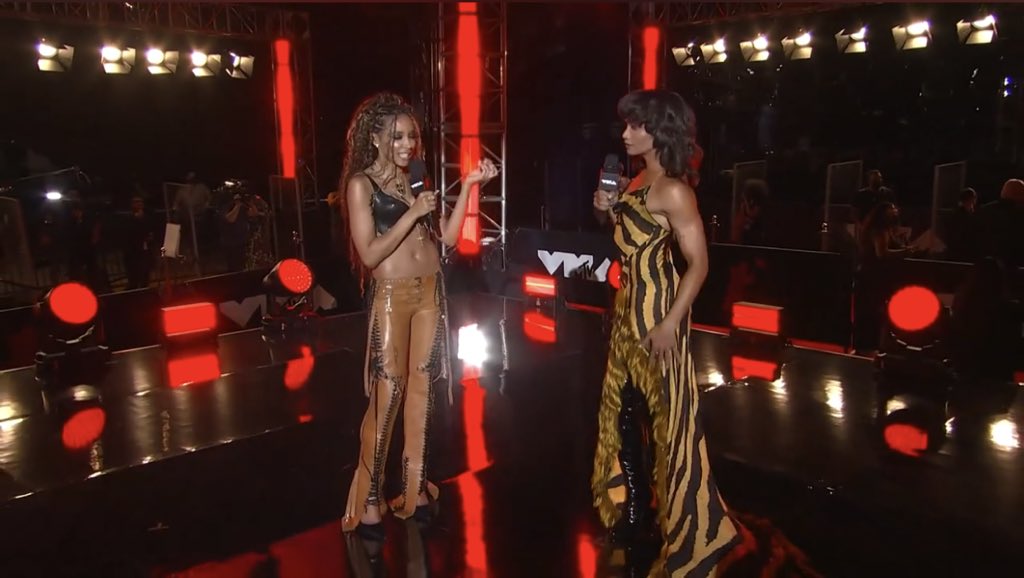 Bisexual singer Madison Beer also was nominated, with her outfit modelled on a Beyoncé outfit from 2003.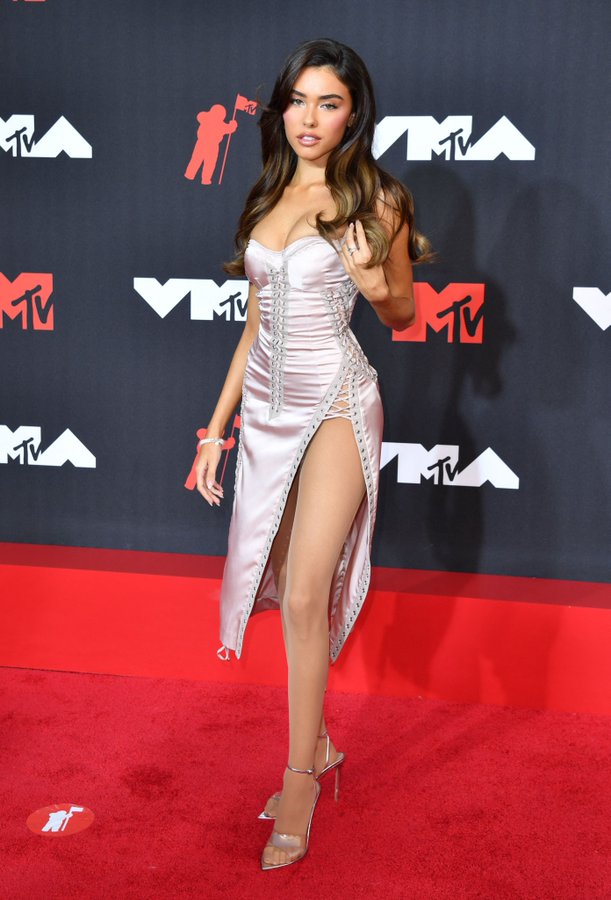 Kim Petras and Troye Sivan also joined the stars of the night - Petras performing the pre-show event, and Troye giving a number of interviews across the night. With Demi Lovato and Miley Cyrus nominated - and sadly not winning their nominations - queer talent was well and truly represented at the VMAs.