We're one of the world's leading professional services organisations.
From 150 countries, we advise some of the most successful organisations on the globe, as well as its most dynamic entrepreneurs and thriving private businesses.
Our culture is all about our people. The development of our people is key and though we're all driven by different aspirations, we share the same commitment to quality.
The work we do is carried out to standards beyond best practice in an exciting environment where success thrives. The expert guidance, strategy and advice we offer our clients is all down to the people who work here.
We are founded on a culture of partnership with a strong commercial focus. This is reflected in our vision: "One firm - a powerhouse of a commercial enterprise that does the right thing for our clients, our people and our communities." Our goal is to build the iconic professional services firm, always front of mind, because we aim to be the best. We set the standard and we drive the agenda for our profession.
At PwC, our purpose is to build trust in society and solve important problems. It is this focus which informs the services we provide and the decisions we make.
Demonstrating genuine leadership is more important to us than size or short-term revenue growth.
To achieve our aim to be recognised as the 'the leading professional services firm' we must be innovative, responsible and attract outstanding people.
Our strategy is therefore built around five priorities:
1. be technology enabled;
2. deliver exceptional value to our clients;
3. empower our people;
4. lead by example;
5. invest in sustainable growth.
Attracting the right talent continues to be paramount and as a progressive employer we will continue to develop a diverse and agile workforce.
As a progressive employer it's essential for us to have diverse and engaged people, which is why our people agenda is at the heart of our business strategy.
We believe that investing in the development of a broad range of skills, experiences and backgrounds not only gives us a competitive edge, but it also puts us in the best position of meeting the needs of our business and our clients.
This year we've continued to recruit a diverse range of talented people into our business, with a particular focus on encouraging more people from ethnic minority backgrounds, people from different social backgrounds and women into our business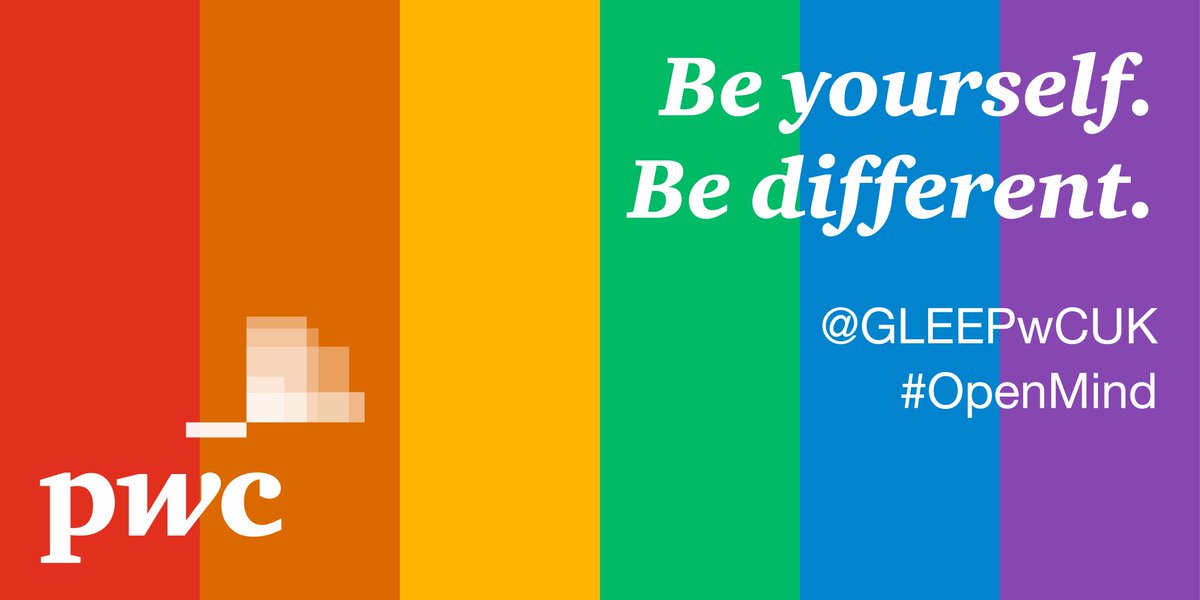 PwC is a firm with an open, inclusive and welcoming culture where difference and uniqueness are celebrated and everyone is supported to be themselves and to fulfil their potential.
GLEE@PwC is an inclusive business network for Gays, Lesbians and Everyone Else. You don't need to work for PwC to join.
We exist to:

Support our members to be themselves;
Create professional opportunities to help them be successful;
Influence the firm's People agenda; and
Have a visible presence externally and do the right thing in our community.
---
"PwC is delighted to have joined myGwork to build on our focus on recruitment and business networking for LGBTI people. We are an award-winning inclusive employer and welcome applications from everyone irrespective of background. We are pleased to be working with myGwork to increase our visibility as a leading employer in this space."