Salesforce is the world's #1 Customer Relationship Management (CRM) platform. Our cloud-based applications for sales, service, marketing, and more don't require IT experts to set up or manage.
Our customers' success is our success.
Every day, more than 150,000 companies are increasing employee productivity, team collaboration, customer loyalty and, most importantly, their sales using the world's #1 CRM platform.
The rewards of putting your customers first.
Our innovative cloud-based platform gets accolades from press around the world, but it's the dedication to helping our customers succeed that's made us the world's 4th-largest software company.
Salesforce prides itself not only on award-winning technology but also on the talent of its people. The company is thriving under the guidance and leadership of some of the brightest minds and most experienced executives in business.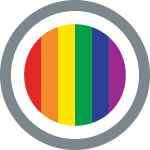 Outforce brings together employees who are allies of equality in sexual orientation and gender identity. We promote an open and inclusive culture that empowers employees to bring their whole, authentic selves to work every day. Along with all our Ohana Groups, Outforce also educates our Salesforce ecosystem on how diversity and inclusion create business success. We are out and proud, LGBTQ+ (Lesbian, Gay, Bi-Sexual, Transgender, Queer) members and allies, and we celebrate our pride all around the world.
---
Equality starts with us. At Salesforce, we value and respect people of all backgrounds. We believe a diverse and inclusive workplace fosters innovation and creativity, and are committed to building a culture where everyone feels included. While we've made progress on some fronts, we know that there is still real work ahead — but together, we can drive meaningful change and create a more equal workplace and world for all.




Salesforce helps companies connect with their customers in a whole new way. We are blazing new trails in enterprise software every day while focusing on our mission of improving the state of the world.

Life at Salesforce centers around our culture. We are an Ohana of Trailblazers. Our values connect and inspire us. Our behaviors build trusted relationships. And the experiences we deliver all feel like us.

Members of our Ohana enjoy great pay and perks, but they also value the opportunity to learn from some of the most passionate and driven people in the industry, grow their career with us, and give back.